In-JeT is a leading research company and service provider in the area of internet based healthcare services such as telemedicine. We deliver solutions, knowledge, and consultancy services and in areas such as device interoperability, integrated care models and sustainable business models.
With almost 10 year's international experience in telemonitoring and telemedicine, we are a select partner for your research or deployment project.
Background of eHealth
The population in the post-industrial countries is ageing due to falling birth rates and increased life expectancy. At the same time, the number of citizens with chronic conditions associated with ageing and/or unhealthy lifestyles, such as heart and cardiovascular diseases, diabetes, pulmonary diseases and asthma, has reached epidemic proportions.
Today we are witnessing the fruits of the past century of medical advances and developments in sophisticated medical technology. For example deaths from heart disease have increased from 6.2% of total deaths in 1900 to 31.4% in 1997 while cancer deaths have increased from 3.7% to 23.3%. Lifestyle diseases such as diabetes have increased in death rate from insignificance to 2.7% . In fact, six of the ten most leading causes of death in 1997 were not even noticeable a hundred years ago.
According to WHO, four of the most prominent chronic diseases – cardiovascular diseases (CVD), cancer, chronic obstructive pulmonary disease and type 2 diabetes – are linked by common and preventable biological risk factors, notably high blood pressure, high blood cholesterol and overweight, and by related major behavioural risk factors: unhealthy diet, physical inactivity and tobacco use. Action to prevent these major chronic diseases should focus on controlling these and other key risk factors in a well-integrated manner. Improving chronic patients' condition and lives will be the major challenge in the future as more and more patients develop chronic and lifestyle related diseases.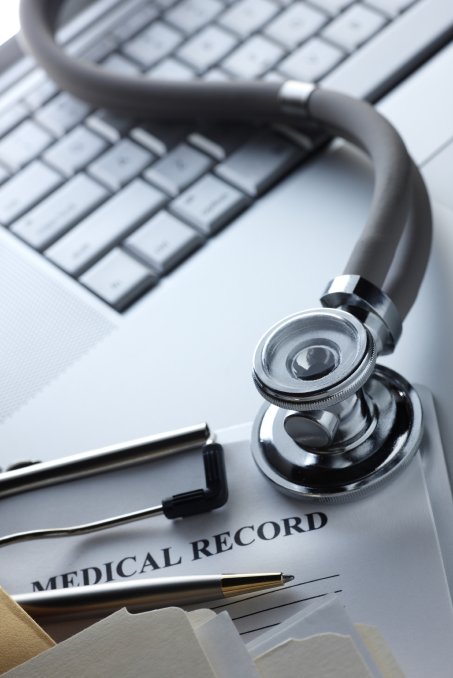 Our solutions
Telemedicine More and more countries are looking to telemedicine solutions as an answer to the massive challenges they are facing in providing good healthcare to all as well as opportunities for active and healthy aging.
The term eHealth has been used in the literature to refer to a variety of applications including telemedicine, electronic patient records (EPRs), consumer health websites, teletraining for health professionals, and electronic referrals and bookings that might be categorised as using information and communication technologies (Oh2005).
Telemedicine may be described as the use of these technologies by healthcare professionals to practice medicine at a distance e.g. (Reid1996): "Telemedicine – the use of advanced telecommunications technologies to exchange health information and provide healthcare services across geographic, time, social and cultural barriers".
This definition is sufficiently broad, and emphasises the fact that telemedicine does not only overcome distances of space, but also of other, perhaps less widely acknowledged barriers. It also emphasises the potential of telemedicine to improve access to healthcare for those who do not live within the reach of high-rated or specialist hospitals and medical centres.
Remote patient monitoring (RPM) can be seen as a subcategory of telemedicine. It entails the electronic monitoring of physiological measurements in a setting other than a hospital, such as a patient's home, or a community setting such as a residential or nursing home. RPM can be defined as: "The electronic monitoring of physiological measurements of patients not confined to hospital, using information and communication technologies to transfer data over geographical distances" (Bratan2005).
RPM can lead to better clinical outcomes and be more convenient and cost-effective than traditional institutional care, since it enables patients to remain in their usual environment whilst being looked after professionally. However, not all reviews of cost-effectiveness have proven conclusive, which has been blamed on the poor design of projects.
Standing at the crossroads of eHealth, mobile devices and wireless broadband networks, mHealth has found itself in the middle of an explosive growth that these sectors have experienced in the last few years and which is continuing strong, even in the midst of the global recession.
However, it is important to remember that eHealth and mHealth technologies are not objectives, but tools, that should be applied in ways to achieve local, national, and regional health objectives as well as contribute to improving the lives of individuals (Mechael, 2007). For example, eHealth solutions have exceptional potential in addressing important public health challenges such as lifestyle management and chronic disease management.
Trends in markets and technologies
The ageing population does not only result in more people with care-demanding conditions. People are also living longer with their conditions and the diseases become more severe and demanding in terms of care and medication. These developments will result in a drastic increase of the demand for healthcare services in the near future. This need will put further strain on a system, which is already under pressure in most countries and is likely to require significant changes to the structure and organisation of existing healthcare and social services in order to meet the demand in an efficient and economically feasible manner.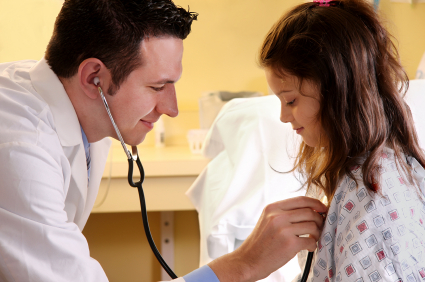 People at risk need to be supported by ubiquitous monitoring environments that identify evolving patterns and early trends in their health and lifestyle parameters, which could indicate elevated risks of developing diseases or reveal episodes. Prevention systems must be able to empower the necessary involvement of healthcare professionals, facilitate personalised guidance, encourage citizen compliance or prompt for early medical intervention.
Possibly the most important European strategic objective in eHealth is to provide interoperability among healthcare information systems. The interoperability of healthcare information systems is the key component in meeting addressing these challenges and a number of standardization efforts are addressing the issue such as EHRcom , openEHR , HL7 Version 3 and HISA . The Continua Alliance is creating profiles for interoperability that stretch from the patient through to final report to the health care professional but currently only covers 8 types of devices.
Our telemonitoring applications are typically based on individual services that can be developed and deployed to perform clinical monitoring and feedback tasks, execute distributed decision support and security tasks, support work flow management, and perform event handling and crisis management.
A service-oriented architecture (SOA) is a collection of services that communicate with each other. Web Service technologies provide standard, simple and lightweight mechanisms for exchanging structured and typed information between services in a decentralised and distributed environment. The aim of using SOA in telemedicine is to have interoperable and loosely coupled services distributed in the network. In this context, a service is a function that is well-defined, self-contained, and does not depend on the context or state of other services.
Another important development in telemedicine is the open architecture supporting model-driven development of services. Model driven development allows service providers to rapidly build, maintain and update telemedicine services.
Using the LinkSmart® middleware telemonitoring applications are able to interconnect devices, people, terminals, buildings, etc. The Service-Oriented Architecture and its related standards provide interoperability at a syntactic level. However, the LinkSmart® middleware provides interoperability also at the semantic level. This is achieved through a semantic model-driven infrastructure, whereby services exposed by devices can be described and consumed by various applications.
The result of the advanced technology selected for our telemonitoring applications is that the telemonitoring services becomes independent of the manufacturer of devices; all devices that are authorised to be used in the applications are described in the Device Catalogue and are able to be automatically discovered and configured when the patients starts to use them.
Our know-how
In-JeT has been engaged as concept and technology developer in Ambient Intelligence, Pervasive Computing, Ubiquitous Computing, Mobile Computing and Cloud Technologies since 1998 and has extensive technical knowledge about wireless technologies, networks, semantic interoperability, web services, ontologies, and knowledge management. In-JeT also has extensive insight into methodologies for re-defining healthcare services, new care models, clinical pathways for chronical diseases, self-management and support for lifestyle changes.
Our state-of-the-art knowledge in telemonitoring technologies and clinical practice include the following subjects:
Non-invasive or minimally invasive sensors.

Continuous, context aware, multi-parametric monitoring with resource constrained wearable sensor networks in Body and Personal Area Networks.

Integration of devices and interoperability using loosely coupled devices (i.e. devices that come and leave networks in a random fashion).

Data management, analysis and correlation of multi-parametric data using semantic annotation, context awareness, and distributed decision support.

Service orchestration with clinical workflow management, event detection and crisis management.

Network architecture for seamless semantic interoperability of applications and services

Integrative risk assessment to predict likelihood of developing disease (or complications).

Secure and trusted data fusion with patient empowerment and full respect for privacy.

Socio-economic foundation for ethical and social consideration in Remote Patient Monitoring and a framework for cost-effectiveness metrics and viable business models.
Our services
In-JeT offers a wide scope of consultancy services ranging from vision scenarios over project planning to solution implementation.
The services, which we can contribute to your project, include: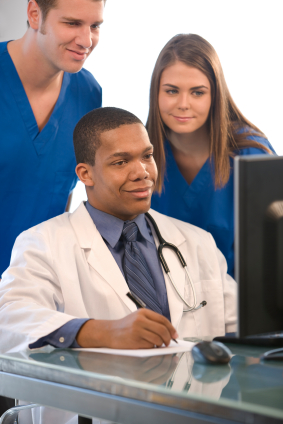 Analysing and reporting the state of play in telemedicine and telemonitoring technologies and applications in a variety of medical domains such as heart failure, diabetes, physical rehabilitation, etc.

Analysing and reporting the state of play in socio-economic framework across Europe including healthcare systems and policies, reimbursement schemes, pilot projects, etc.

Leading a scenario thinking process with the aim of developing sets of realistic vision scenarios that can provide a solid foundation for pilot projects or new organisations.

Developing concepts for interoperable telemonitoring platforms and applications, defining device and network configuration, services and event management and other aspects of the technological infrastructure.

Re-definition of healthcare services, new care models, clinical pathways for chronical diseases, self-management and support for lifestyle changes.

Consulting on business modelling, developing business cases as well as ethical and social analysis of the use of ICT in healthcare.
Our products
In-JeT is operating a service platform in Denmark for distributed service networks, including public services and home networks We will soon be rolling out a eHealth telemonitoring platform in Denmark based on interoperable medical devices using the LinkSmart® middleware.
Our projects
In-JeT has and is participating in the following eHealth projects:
PICASO – A Personalised Integrated Care Approach for Service Organisations and Care Models
MovingLife – roadmaps for technology, implementation and policies in mHealth
REACTION – integrated ICT platform that supports long term management of diabetes
inCASA – citizen-centric technologies that can help frail elderly people
Healthcare Innovation Lab – simulation of a telemonitoring application for heart insufficiency
SENIOR – assessment of the social, ethical, and privacy issues involved in ICT and Ageing
More information
Please go to our download section for more information and downloads of scientific papers, brochures and other documents from our previous work.
References
Bratan, T., Clarke, M., Jones, R. W., Larkworthy, A., Paul, R. (2005): "Evaluation of the practical feasibility and acceptability of home monitoring in residential homes", Journal of Telemedicine & Telecare. 2005;11 Suppl 1:29-31. ISSN 1357-633X
Mechael, P. N. (2007). Towards the Development of an mHealth Strategy: A Literature Review, WHO (Updated by Sloninsky, D., the Millennium Villages Project 2008).
Oh, H. Rizo, C. Enkin, M. Jadad, A.(2005) What Is eHealth (3): A Systematic Review of Published Definitions. Journal of Medical Internet Research.
Reid, J.A. (1996): Telemedicine Primer: Understanding the issues. Billings, Mt./USA: Innovative Medical Communications, p 14.