MONICA
Management Of Networked IoT Wearables –Very Large Scale Demonstration of Cultural & Security Applications
The MONICA project is a 36 month Innovation Action (IA) co-funded by the European Commission through the Horizon 2020 Framework Programme for Research and Innovation under the Large Scale Pilots objective Pilot 3: Wearables for smart ecosystems.
The project aims to provide a very large scale demonstration of multiple existing and new Internet of Things technologies for Smarter Living. MONICA demonstrates a large scale IoT ecosystem that uses innovative wearable and portable IoT sensors and actuators with closed-loop back-end services integrated into an interoperable, cloud-based platform capable of offering a multitude of simultaneous, targeted applications. It is one of the largest scale IoT platform demonstrations ever thanks to cheap wearables and legacy Smartphones. MONICA embraces a large number of IoT enablers aligned with AIOTI (Alliance of IoT Innovation) and IOT-A. It is demonstrated with a highly relevant IoT application in public safety at big events, where the cheap devices are needed because of the large masses of people.
The demonstrators are aligned with Smart City noise, which is well known in many IoT demonstrators.The solution will be deployed in 6 major cities in Europe. All ecosystems will be demonstrated in the scope of large scale city events, but have general applicability for dynamically deploying Smart City applications in many fixed locations such as airports, main traffic arterials, and construction sites. Moreover, it is inherent in the MONICA approach to identify the official standardisation potential areas in all stages of the project.
Rationale
The MONICA approach aims to demonstrate an IoT platform in the context of multiple existing and novel Internet of Things technologies for Smarter Living and supporting an extremely large number of uses compared to existing demonstration projects. At the same time, the approach will demonstrate solutions in the context of real societal challenges related to security and safety of citizens in the public space, the right to express and pursue European cultural values, and the concern for environmental and safety issues associated with large events held in inner cities. In this sense, the MONICA pilots are autonomous and will be able to select those services and applications from the MONICA platform that suits their specific needs. The relevance of the MONICA approach can be expressed in these different contexts.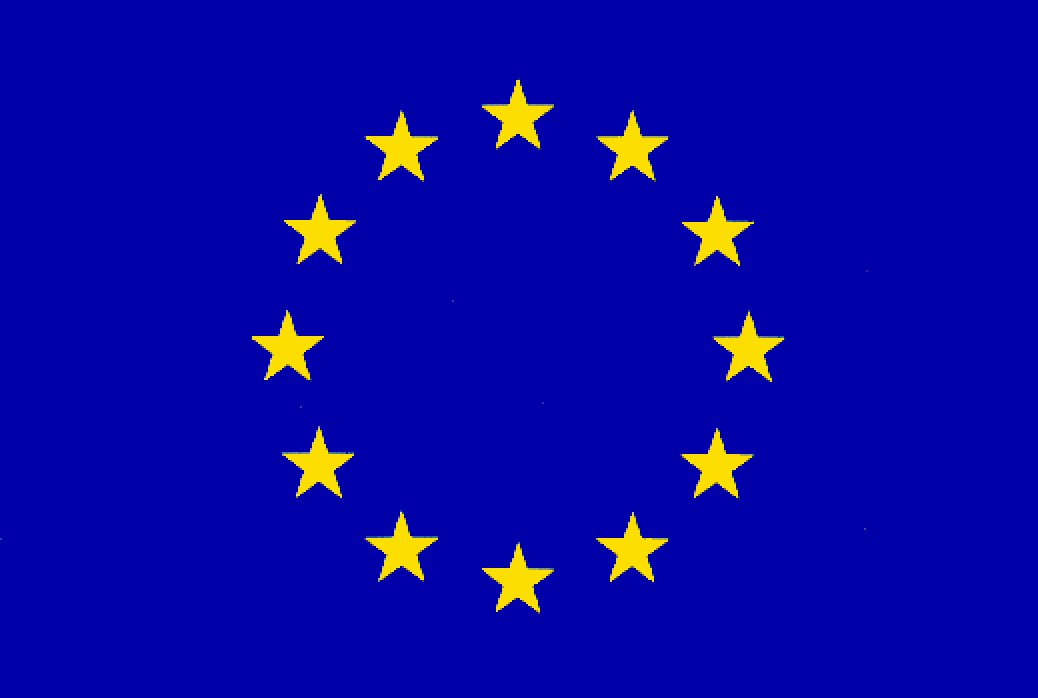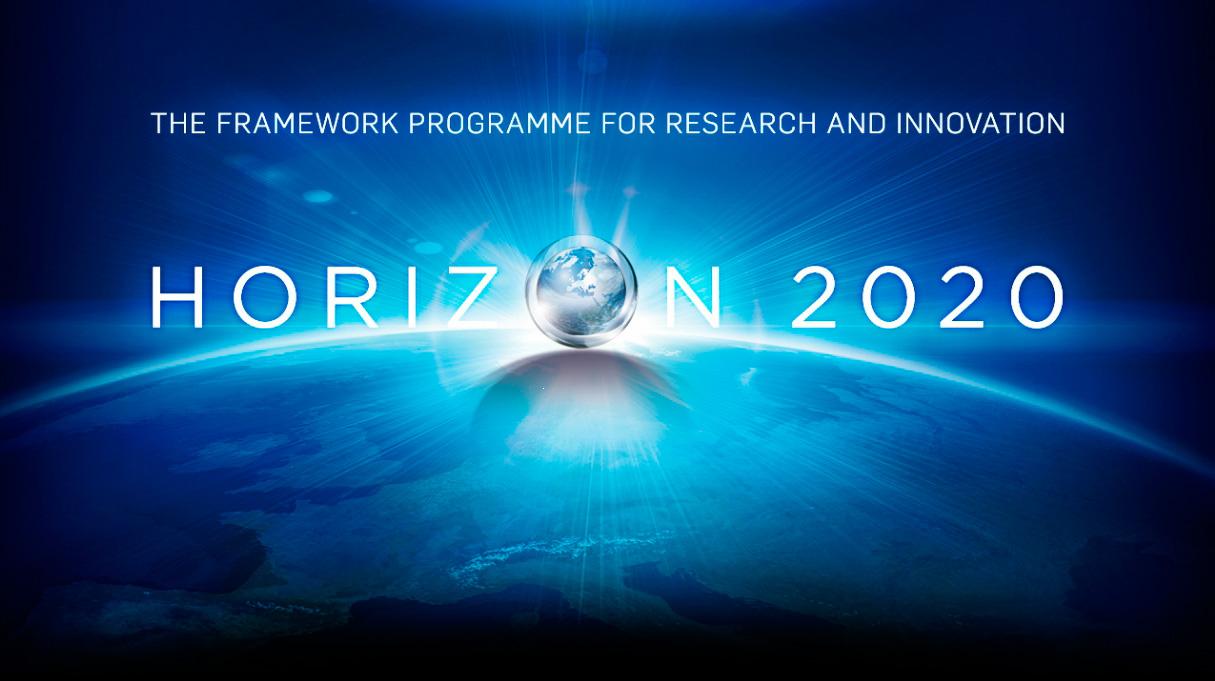 The context of societal challenges and Smart Cities
Sustainable urban development is recognised as a key challenge at the global level. The "Mapping Smart Cities in EU" report issued by ITRE (Industry, Research and Energy Committee) of the European Parliament points out that more than half of all European cities with more than 100,000 residents have implemented or planned measures to have "smarter" cities . The report defines six elements of Smart City characteristics: "Smart Governance, Smart Economy, Smart Mobility, Smart Environment, Smart People, and Smart Living. Smart Living, the subject of MONICA, is defined as: ICT that enabled life styles, behaviour and consumption. It is also healthy and safe living in a culturally vibrant city with diverse cultural facilities, and incorporates good quality housing and accommodation.
A Smart City is also a lively city; a cultural city; a city worth living in. A pinnacle in the European way of life and our whole society is precisely the love for culture; developed and refined over many centuries; effectively diffused to the most remote part of our continent; appreciated by all age groups; recognised in one form or the other by all citizens of Europe; and last, but not least, the envy of most other parts of the world since the renaissance period started in the beginning of the 14th century – says Martin Schultz, President of the European Parliament: Europe has a shared history and a richly diverse cultural heritage. This heritage is cherished by the people as a common value that gives our Union its identity and binds us together. That is why Europe must do everything in its power to preserve that heritage in a political and economic climate that is subject to major upheavals.
The "European Culture" takes many forms and is expressed in millions of ways. Our project will focus on one of the key aspects of European Culture: The cultural performances in open-air settings, with special focus on musical expression. Music is one of the fundamental pillars of European Culture, in particular the open air performance of music. Open air musical events are not only cultural light-houses; they are also big business. The global Cultural and Creative Industries generate annual revenues of US$2,250b and provide 29.5 million jobs worldwide . The music industry in Europe alone had a turnover of $25,3b and employs 1,2m, a large part of which are between 15 and 29 years of age demonstrating that the cultural and creative sectors are highly attractive for young people.However, this arch-European cultural element is coming under pressure for the reason of safety (e.g. Lyon, Bonn, Leeds) or because of rising property costs in inner cities has made the neighbours less positive towards noise and congestion from open air concerts (e.g. Torino, Copenhagen, Hamburg).
The context of Internet of Things platforms
Most of the IoT and Smart City platforms are still insufficiently developed to handle really large scale deployment. Health and smart living may potentially involve thousands of users, but they are relatively scarcely distributed, even within a city, and the communication load is limited. Useful traffic applications for easing congestion and pollution may have very high communication load on the IoT network, but the number of objects is relatively small.
In response, the MONICA platform will demonstrate a resilient IoT platform that addresses all of the above issues: Scaling, costs of sensors, and intelligence. On this background, the MONICA project is uniquely innovative since it will demonstrate an extremely large uptake of a multitude of IoT applications (10,000+ simultaneous and more than 100,000 different users) using low-costs wearables and apps running on existing wearable platforms such as smart watches and smart phones in combination with wearable sensors.
Architecture
The MONICA platform is built on several IoT physical world network infrastructures and a closed loop control system for each application. The components are connected via dedicated communication network and data repositories. The entire solution is embedded in a MONICA Private Cloud structure as visualised in Figure 1.
The MONICA IoT Infrastructure will be capable of handling three different types of IoT devices: i) dynamic devices, ii) nomadic devices and iii) static devices and systems:
Wearable devices include wristbands, glasses and mobile phones. Wristbands are intended to be worn mainly by the spectators while glasses are intended for the security staff.
Nomadic devices are mobile devices confined to the event area, such as hand held sound dosimeters and other sensors
Fixed sensors and Cyber Physical Systems comprise devices mounted on fixed structures in and around the event area
Pilot Features
Each of the six pilots will undertake demonstrations during at least four large events according to their own priorities. The planned pilot events constitute a realistic blend of one-off city events A total of 41 events are scheduled with a total of 108.000 participants and 35.000 neighbours. With 10% of the participants expected to participate in the validation activities, the platform will be evaluated and validated with 14.300 users; affected by the MONICA demonstrators in one way or the other. This is believed to be statistically significant for comprehensive impact analysis and conclusions with regard to user acceptability and sustainability.
Pilot 1: Copenhagen – Tivoli Gardens: The Tivoli Gardens is a famous amusement park and pleasure garden in Copenhagen, Denmark. It organises 24 outdoor concerts on Friday evenings featuring both national and international performers, with over 400.000 concert guests attending these concerts each year.
Pilot 2: Torino – Parco Dora and The Movida: Open-air concerts are big business for the city; both for local organisers, employees, and for the municipality. The Kappa FuturFestival is held in the city's Parco Dora and takes place every year with two full days of concerts. A second demonstration will be carried out in the city centre. Since the 90', the night life has rapidly becoming taken a new direction in the district of San Salvario.
Pilot 3: Hamburg – Hamburger DOM festival and Port Anniversary: Northern Germany's biggest goose fair – the Hamburger DOM – takes place three times a year for four weeks in spring, summer and winter in a special, gated area (Heiligengeistfeld). It offers show booths, nostalgic carousels, high-tech rides and a food-mile, in total 251 attractions on 160.000 sqm with a yearly amount of 7-10 million visitors during the 91 DOM days.
Pilot 4: Lyon – Nuits Soneres and Fête des Lumières: The City of Lyon has chosen to implement the MONICA applications for several events: The city is host to the famous light festival, Fête des Lumières when the residents of Lyon celebrate the Virgin Mary since 1643, whose statue stands on the Fourvière hill, overlooking the city. The outdoor music festivals are part of the culture of the city. The famous electronic musician Jean-Michel Jarre was raised in Lyon and the city is nowadays host of the nuits sonores; a huge electronic music festival which brings together DJs from France and the world over.
Pilot 5: Bonn – Beethovenfest/Bonnfest: In order to have a well-functioning security and sound concept in the biggest enclosed pedestrian zone of Germany, the two yearly events ("BonnFest" as well as "Beethovenfest") allow the opportunity to test the MONICA innovations in the forefront of Beethoven 2020. By attracting more than 350.000 visitors, the BonnFest is Bonn's biggest open-air festival in its inner city and turns the city centre into one, big festival ground.
Pilot 6: Leeds – Yorkshire County Cricket Club – Headingley Stadium: Headingley Stadium outside Leeds is the home of Yorkshire County Cricket Club, Leeds Rhinos rugby league team and Yorkshire Carnegie rugby union team. The stadium is looking to enhance security in the context of the day to day management of crowds but also to increase its preventative measures in the event of extreme threats such as acts of terrorism. Since Headingly Stadium is situated in the middle of a residential area, the owners are also interested in measuring noise levels during test matches.
Technology Features
Security Applications
Behavioral modeling in given contexts will be created using MONICA recordings and incident reporting. Pinpointing of an anomaly at a location in a potentially crowded location will trigger either security or drone deployment for assessing situation. Visual and vibration clues to guide a person, group of people or crowd to a safer location, away from an incident, will be implemented on smartphones and for wristbands. Salient clips (audio/video/etc.) will be stored for post processing or situation assessment carried out by security guards or police or medical/legal investigator (forensic evidence). Heat maps will be created, representing the event and dynamics thereof. This is envisaged after combination of evidence from all processing units and dealt with at a central location/control station for the event
Adaptive Sound Field Control System
In order to reduce the sound levels outside the direct concert area, an Adaptive Sound Field Control system will be deployed, using the concept of Sound Zones. The idea is to maximise the ratio of the acoustic energy in a 'bright' (ensonified) zone to the acoustic energy in a 'dark' (quiet) zone with a given source configuration.
Expected Project Outcomes
These very large demonstrations validated with 14.000+ users will create impact across the full value chain: from supply-side actors like the telecom industry to demand-side actors like cultural event organisers, cities & the public at large. The most significant impact will be created by the mere size of the validated demonstrations – 143.000 end-users over two years. It will be significant in the areas of IoT technologies, user acceptance, and socio-economic performance. The fulfillment of the projects KPIs will demonstrate the MONICA platform as a case of Best Practice of IoT deployment.The project will also develop, validate and publish a range of new business model proposals based on the new values created by the IoT platform for all involved actors to explore. Market analysis for the tourism industry will show new business opportunities for this important industry.
Finally, the interoperability of the MONCA platform and technologies with other Smart City platform will ensure its sustainability beyond the project.
In-JeT's role in the project
In-JeT has several important roles in the project. IN-JET engages in all aspects of user and stakeholder involvement internally, and externally. IN-JET is the project's Pilot Coordinator and Innovator and is responsible for the coordination of the pilot execution and the outward activities to the external stakeholders. IN-JET is also responsible for impact assessment and validation. Further, IN-JET will be involved in ethics and privacy related to the pilots user and will lead the citizen engagement activities and the work on business models and to market analysis. Finally, IN-JET is responsible for dissemination and communication, and will provide the project's marketing material and website, and host the webinar platform.
Partners
Fraunhofer-Gesellschaft Angewandte Informationstechnik (Coordinator), Germany
AcouCité observatoire de l'environnement sonore du Lyon (Pilot owner), France
Atos IT Solutions and Services, Slovakia
Brüel & Kjær Sound & Vibration Measurements, Denmark
City of Bonn (Pilot owner), Germany
Informatics and Telematics Institute/CERTH, Greece
CNet Svenska AB, Sweden
Dexels BV, The Netherlands
DigiSky S.r.l. UAV & Robotic systems, Italy
DTU Technical University of Denmark, Electrical Engineering, Denmark
Stadt Hamburg (Pilot owner), Germany
Hamburg University of Applied Science, Germany
HW Communications Ltd. (until December 2018), UK
In-JeT ApS, Denmark
ISMB Istituto Superiore Mario Boella, Italy
Copenhagen Municipality, Denmark
Kingston University, Computer Science & Mathematics, UK
Leeds Becket University, UK
Movement Entertainment Srl, Italy
Optinvent SA, France
Praesidio Group, Denmark
Ring Advocacy, Denmark
Telecom Italia, Italy
Tivoli A/S (Pilot owner), Denmark
Comune di Torino (Pilot owner), Italy
VCA Technology Ltd., UK
Vaeksthus Zealand, Denmark
Yorkshire County Cricket Club and Leeds Rugby (Pilot owner), UK
Rinicom Ltd. (from January 2019), UK
MONICA

Management Of Networked IoT Wearables –Very Large Scale Demonstration of Cultural & Security Applications

EU project (H2020 IA)
Start January 2017
Finish December 2019
www.monica-project.eu

---

The MONICA project is a 36 month Innovation Action (IA) co-funded by the European Commission through the Horizon 2020 Framework Programme for Research and Innovation under the Large Scale Pilots objective Pilot 3: Wearables for smart ecosystems.

The project aims to provide a very large scale demonstration of multiple existing and new Internet of Things technologies for Smarter Living. MONICA demonstrates a large scale IoT ecosystem that uses innovative wearable and portable IoT sensors and actuators with closed-loop back-end services integrated into an interoperable, cloud-based platform capable of offering a multitude of simultaneous, targeted applications. It is one of the largest scale IoT platform demonstrations ever thanks to cheap wearables and legacy Smartphones. MONICA embraces a large number of IoT enablers aligned with AIOTI (Alliance of IoT Innovation) and IOT-A. It is demonstrated with a highly relevant IoT application in public safety at big events, where the cheap devices are needed because of the large masses of people. The demonstrators are aligned with Smart City noise, which is well known in many IoT demonstrators.The solution will be deployed in 6 major cities in Europe. All ecosystems will be demonstrated in the scope of large scale city events, but have general applicability for dynamically deploying Smart City applications in many fixed locations such as airports, main traffic arterials, and construction sites. Moreover, it is inherent in the MONICA approach to identify the official standardisation potential areas in all stages of the project.

Rationale
The MONICA approach aims to demonstrate an IoT platform in the context of multiple existing and novel Internet of Things technologies for Smarter Living and supporting an extremely large number of uses compared to existing demonstration projects. At the same time, the approach will demonstrate solutions in the context of real societal challenges related to security and safety of citizens in the public space, the right to express and pursue European cultural values, and the concern for environmental and safety issues associated with large events held in inner cities. In this sense, the MONICA pilots are autonomous and will be able to select those services and applications from the MONICA platform that suits their specific needs. The relevance of the MONICA approach can be expressed in these different contexts.

The context of societal challenges and Smart Cities
Sustainable urban development is recognised as a key challenge at the global level. The "Mapping Smart Cities in EU" report issued by ITRE (Industry, Research and Energy Committee) of the European Parliament points out that more than half of all European cities with more than 100,000 residents have implemented or planned measures to have "smarter" cities . The report defines six elements of Smart City characteristics: "Smart Governance, Smart Economy, Smart Mobility, Smart Environment, Smart People, and Smart Living. Smart Living, the subject of MONICA, is defined as: ICT that enabled life styles, behaviour and consumption. It is also healthy and safe living in a culturally vibrant city with diverse cultural facilities, and incorporates good quality housing and accommodation.

A Smart City is also a lively city; a cultural city; a city worth living in. A pinnacle in the European way of life and our whole society is precisely the love for culture; developed and refined over many centuries; effectively diffused to the most remote part of our continent; appreciated by all age groups; recognised in one form or the other by all citizens of Europe; and last, but not least, the envy of most other parts of the world since the renaissance period started in the beginning of the 14th century – says Martin Schultz, President of the European Parliament: Europe has a shared history and a richly diverse cultural heritage. This heritage is cherished by the people as a common value that gives our Union its identity and binds us together. That is why Europe must do everything in its power to preserve that heritage in a political and economic climate that is subject to major upheavals.

The "European Culture" takes many forms and is expressed in millions of ways. Our project will focus on one of the key aspects of European Culture: The cultural performances in open-air settings, with special focus on musical expression. Music is one of the fundamental pillars of European Culture, in particular the open air performance of music. Open air musical events are not only cultural light-houses; they are also big business. The global Cultural and Creative Industries generate annual revenues of US$2,250b and provide 29.5 million jobs worldwide . The music industry in Europe alone had a turnover of $25,3b and employs 1,2m, a large part of which are between 15 and 29 years of age demonstrating that the cultural and creative sectors are highly attractive for young people.However, this arch-European cultural element is coming under pressure for the reason of safety (e.g. Lyon, Bonn, Leeds) or because of rising property costs in inner cities has made the neighbours less positive towards noise and congestion from open air concerts (e.g. Torino, Copenhagen, Hamburg).

The context of Internet of Things platforms
Most of the IoT and Smart City platforms are still insufficiently developed to handle really large scale deployment. Health and smart living may potentially involve thousands of users, but they are relatively scarcely distributed, even within a city, and the communication load is limited. Useful traffic applications for easing congestion and pollution may have very high communication load on the IoT network, but the number of objects is relatively small.

In response, the MONICA platform will demonstrate a resilient IoT platform that addresses all of the above issues: Scaling, costs of sensors, and intelligence. On this background, the MONICA project is uniquely innovative since it will demonstrate an extremely large uptake of a multitude of IoT applications (10,000+ simultaneous and more than 100,000 different users) using low-costs wearables and apps running on existing wearable platforms such as smart watches and smart phones in combination with wearable sensors.

Architecture
The MONICA platform is built on several IoT physical world network infrastructures and a closed loop control system for each application. The components are connected via dedicated communication network and data repositories. The entire solution is embedded in a MONICA Private Cloud structure as visualised in Figure 1.

Figure 1 MONICA Platform architecture

The MONICA IoT Infrastructure will be capable of handling three different types of IoT devices: i) dynamic devices, ii) nomadic devices and iii) static devices and systems:

Wearable devices include wristbands, glasses and mobile phones. Wristbands are intended to be worn mainly by the spectators while glasses are intended for the security staff.
Nomadic devices are mobile devices confined to the event area, such as hand held sound dosimeters and other sensors
Fixed sensors and Cyber Physical Systems comprise devices mounted on fixed structures in and around the event area

Technology Features
Security Applications
Behavioral modeling in given contexts will be created using MONICA recordings and incident reporting. Pinpointing of an anomaly at a location in a potentially crowded location will trigger either security or drone deployment for assessing situation. Visual and vibration clues to guide a person, group of people or crowd to a safer location, away from an incident, will be implemented on smartphones and for wristbands. Salient clips (audio/video/etc.) will be stored for post processing or situation assessment carried out by security guards or police or medical/legal investigator (forensic evidence). Heat maps will be created, representing the event and dynamics thereof. This is envisaged after combination of evidence from all processing units and dealt with at a central location/control station for the event

Adaptive Sound Field Control System
In order to reduce the sound levels outside the direct concert area, an Adaptive Sound Field Control system will be deployed, using the concept of Sound Zones. The idea is to maximise the ratio of the acoustic energy in a 'bright' (ensonified) zone to the acoustic energy in a 'dark' (quiet) zone with a given source configuration.

Pilot Features
Each of the six pilots will undertake demonstrations during at least four large events according to their own priorities. The planned pilot events constitute a realistic blend of one-off city events A total of 41 events are scheduled with a total of 108.000 participants and 35.000 neighbours. With 10% of the participants expected to participate in the validation activities, the platform will be evaluated and validated with 14.300 users; affected by the MONICA demonstrators in one way or the other. This is believed to be statistically significant for comprehensive impact analysis and conclusions with regard to user acceptability and sustainability.

Pilot 1: Copenhagen – Tivoli Gardens: The Tivoli Gardens is a famous amusement park and pleasure garden in Copenhagen, Denmark. It organises 24 outdoor concerts on Friday evenings featuring both national and international performers, with over 400.000 concert guests attending these concerts each year.
Pilot 2: Torino – Parco Dora and The Movida: Open-air concerts are big business for the city; both for local organisers, employees, and for the municipality. The Kappa FuturFestival is held in the city's Parco Dora and takes place every year with two full days of concerts. A second demonstration will be carried out in the city centre. Since the 90', the night life has rapidly becoming taken a new direction in the district of San Salvario.
Pilot 3: Hamburg – Hamburger DOM festival and Port Anniversary: Northern Germany's biggest goose fair – the Hamburger DOM – takes place three times a year for four weeks in spring, summer and winter in a special, gated area (Heiligengeistfeld). It offers show booths, nostalgic carousels, high-tech rides and a food-mile, in total 251 attractions on 160.000 sqm with a yearly amount of 7-10 million visitors during the 91 DOM days.
Pilot 4: Lyon – Nuits Soneres and Fête des Lumières: The City of Lyon has chosen to implement the MONICA applications for several events: The city is host to the famous light festival, Fête des Lumières when the residents of Lyon celebrate the Virgin Mary since 1643, whose statue stands on the Fourvière hill, overlooking the city. The outdoor music festivals are part of the culture of the city. The famous electronic musician Jean-Michel Jarre was raised in Lyon and the city is nowadays host of the nuits sonores; a huge electronic music festival which brings together DJs from France and the world over.
Pilot 5: Bonn – Beethovenfest/Bonnfest: In order to have a well-functioning security and sound concept in the biggest enclosed pedestrian zone of Germany, the two yearly events ("BonnFest" as well as "Beethovenfest") allow the opportunity to test the MONICA innovations in the forefront of Beethoven 2020. By attracting more than 350.000 visitors, the BonnFest is Bonn's biggest open-air festival in its inner city and turns the city centre into one, big festival ground.
Pilot 6: Leeds – Yorkshire County Cricket Club – Headingley Stadium: Headingley Stadium outside Leeds is the home of Yorkshire County Cricket Club, Leeds Rhinos rugby league team and Yorkshire Carnegie rugby union team. The stadium is looking to enhance security in the context of the day to day management of crowds but also to increase its preventative measures in the event of extreme threats such as acts of terrorism. Since Headingly Stadium is situated in the middle of a residential area, the owners are also interested in measuring noise levels during test matches.

Expected Project Outcomes
These very large demonstrations validated with 14.000+ users will create impact across the full value chain: from supply-side actors like the telecom industry to demand-side actors like cultural event organisers, cities & the public at large. The most significant impact will be created by the mere size of the validated demonstrations – 143.000 end-users over two years. It will be significant in the areas of IoT technologies, user acceptance, and socio-economic performance. The fulfillment of the projects KPIs will demonstrate the MONICA platform as a case of Best Practice of IoT deployment.The project will also develop, validate and publish a range of new business model proposals based on the new values created by the IoT platform for all involved actors to explore. Market analysis for the tourism industry will show new business opportunities for this important industry.Finally, the interoperability of the MONCA platform and technologies with other Smart City platform will ensure its sustainability beyond the project.
In-JeT's role in the project
In-JeT has several important roles in the project. IN-JET engages in all aspects of user and stakeholder involvement internally, and externally. IN-JET is the project's Pilot Coordinator and Innovator and is responsible for the coordination of the pilot execution and the outward activities to the external stakeholders. IN-JET is also responsible for impact assessment and validation. Further, IN-JET will be involved in ethics and privacy related to the pilots user and will lead the citizen engagement activities and the work on business models and to market analysis. Finally, IN-JET is responsible for dissemination and communication, and will provide the project's marketing material and website, and host the webinar platform.
Partners
Fraunhofer-Gesellschaft Angewandte Informationstechnik (Coordinator)
AcouCité observatoire de l'environnement sonore du Lyon (Pilot owner)
Atos IT Solutions and Services
Brüel & Kjær Sound & Vibration Measurements
City of Bonn (Pilot owner)
Informatics and Telematics Institute/CERTH
CNet Svenska AB
Dexels BV
DigiSky S.r.l. UAV & Robotic systems
Technical University of Denmark, Electrical Engineering
Stadt Hamburg (Pilot owner)
Hamburg University of Applied Science
HW Communications Ltd.
In-JeT ApS
ISMB Istituto Superiore Mario Boella
Copenhagen Municipality
Kingston University, Computer Science & Mathematics
Leeds Becket University
Movement Entertainment Srl
Optinvent SA
Praesidio Group
Ring Advocacy
Telecom Italia
Tivoli A/S (Pilot owner)
Comune di Torino (Pilot owner)
VCA Technology Ltd.
Vaeksthus Zealand
Yorkshire County Cricket Club (Pilot owner)
Funding
Co-funded by the European Commission Horizon 2020 research and innovation programme under grant agreement No 732350
https://ec.europa.eu/programmes/horizon2020/Project budget: 17.6 m€
Project funding: 15.0 m€Project start date: 1 January 2017
Project end date: 31 December 2019